"Your imagination is your preview of life's coming attractions."
-Albert Einstein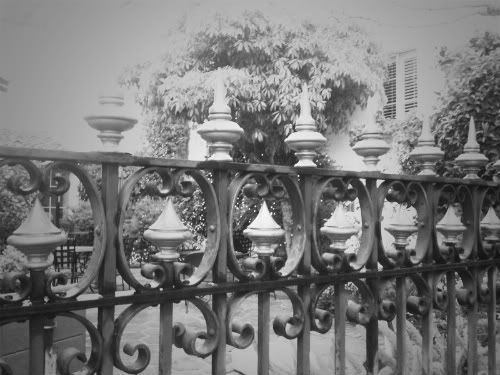 I took a little walk in Carmel By-the-Sea today after work. Everything was closed and it was sprinkling so it wasn't very long, but I'll go back again soon.
Images:
(1) A new little friend I met sitting in a store window.
(2) One of the many little tucked away spaces in downtown Carmel.
(3) A fence surrounding a restaurant patio.